¡Hola, amigos del español! Hoy os dejo esta plantilla creada por mí con varios estados y emociones para que puedas describir mejor cómo te sientes y tu estado de ánimo. Es una acceso rápido para repasar lo que ya sabemos. Recuerda que dependiendo del estado o la emoción se utilizará el verbo ser o el verbo estar, ¡incluso con algunos cambiará el significado dependiendo de cuál elijas! ¿Te animas a buscar con qué se usa cada uno?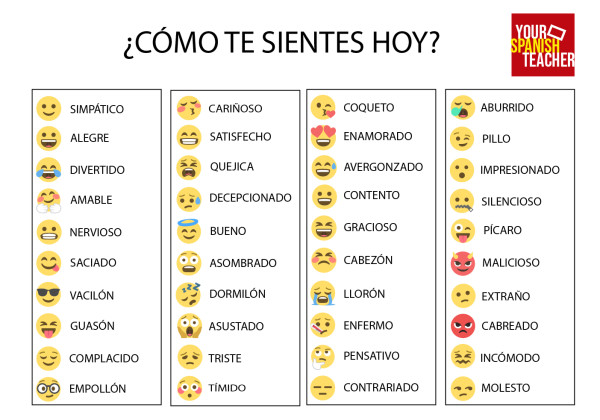 2019年6月18日
The 12 basic tenses in the English language.
Monique Strydom
2020年7月28日
汉语多音字这样记- Learn Chinese homograph like this (1)
Test Time | OMG! What Can I Talk About!?