La acentuación en español
El
acento
es un rasgo
fonético
; es el
énfasis
en la pronunciación de una
sílaba
. Ortográficamente, se representa mediante una tilde (
´
) que se coloca
sobre una vocal
.
Existen diferentes tipos de palabras dependiendo de dónde caiga la sílaba tónica, es decir, la sílaba en la que se hace mayor entonación.
A continuación te presentamos las principales
reglas ortográficas para tildar
las palabras en español.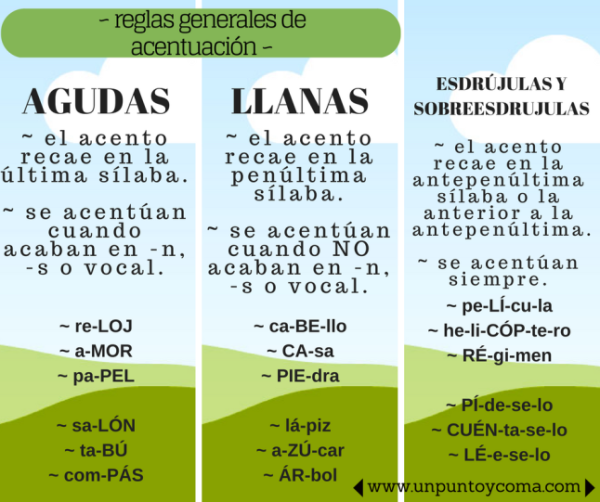 Después de ver las reglas generales, comprobaremos que existen algunos
casos especiales
. ¡No todo podía ser tan fácil! :)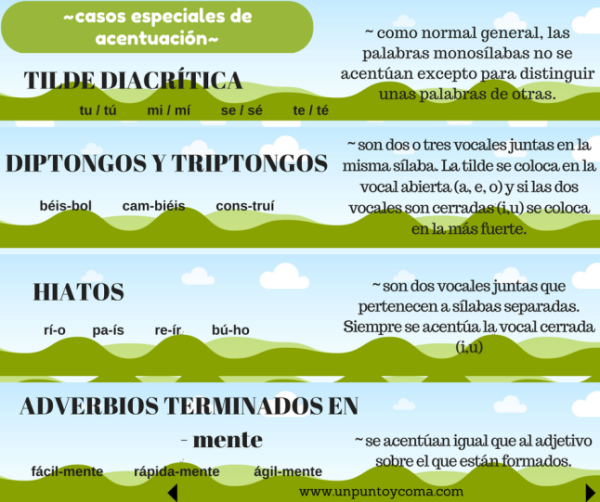 Ahora vas a
escuchar una serie de palabras
; treinta palabras en total que se repetirán
dos veces cada una
. ¿Sabrías decir
qué palabras llevan tilde
y cuáles no?
Aquí tienes el
audio
para hacer el ejercicio y aquí
la hoja de trabajo
.
Espero que esta entrada te haya resultado útil. ¡No olvides dejar tu comentario!
您可能会喜欢的文章
It's impossible to know everything, but it's important to know what you need. Russian verb "знать"
Irina Khlynova
2018年12月10日
¿Por qué estudiar español? / Why study Spanish?
The Last Pronunciation Class You Will Ever Need
Rebecca Wild Nelson
2018年12月10日